It gives me an immense pleasure in welcoming you to Dr. Ambedkar Institute of Hotel Management Chandigarh.
For nearly three decades, AIHM has excelled in imparting quality hospitality education with a team of experienced faculty and staff members. Its strong infrastructure and network with thousands of alumni working in the hospitality industry, provides the institute with the cutting edge in this competitive and dynamic sector.
As you are aware of, Indian hospitality and tourism sector is growing at a rapid pace. During the 13th five year plan, growth has been projected with a requirement of 36 lakh trained manpower for the hospitality sector at various levels by the year 2020. As such, there is a huge demand of quality and trainer manpower to cater to this industry.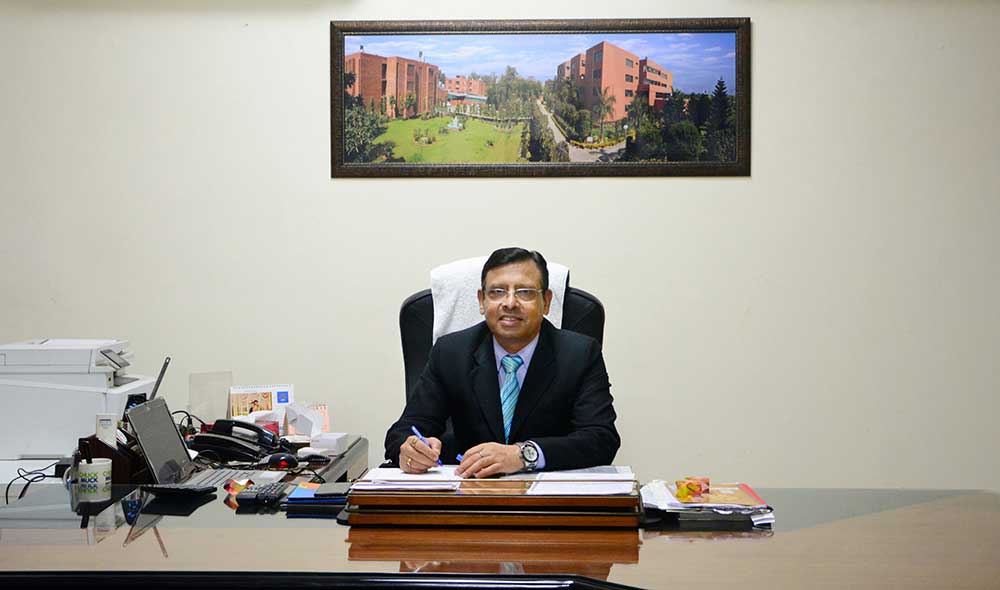 Quality education and employability skills are imparted through industry interface and industrial training in leading hotels pan India and abroad. Our institute strives to offer 100% campus placement to all our final year students. Moreover, preference of leading hospitality brands to visit our institute consistently over the year makes us proud. Potential graduates are equally equipped to compete in any service sector arena besides hotels like airlines, retail, banking, airlines, cruise liners,etc. AIHM provides impetus to excellence not only in teaching but also in research to develop professionals who would make a difference globally  in related disciplines of the hotel and hospitality sector.
On behalf of AIHM, I welcome the budding hospitality professionals for pursuit of hospitality education in our institute and a career in this industry.
Looking forward to have you on board.
Best wishes!!!
Sitesh Srivastav
Principal